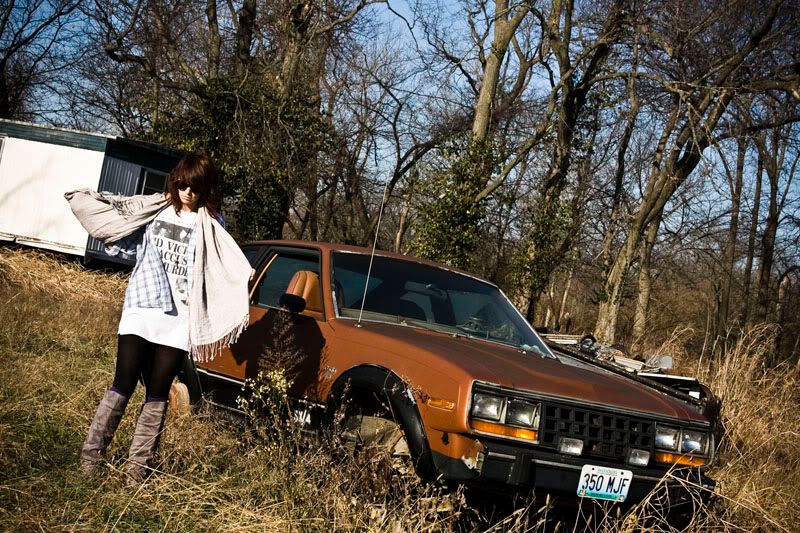 Ive always liked this spot in the morning and I couldnt resist. I had to hurry and I didnt have a tri-pod so I had to use the hood of my vehicle:) I really love morning like so....
Vintage T-shirt bought it online years ago for my husbands birthday and recently turned it inside out and sewed it in about two inches on each side so it was fitted with 3/4 inch sleeves, I love it!
I think I paid $17 ... its a new paper article on Sid Vicious.
Over the knee high slouchy gray boots from Charlotte Russe ...$39
Purple over the knee purple socks from Rue 21...$3.99
Black knit tights TJMax...$1.50
My husbands button up man shirt:) 'hand me down'
U.O. sunglasses...$3.99
Scarf was a gift from NY.
Happy Holidays