Northwest Arkansas Fashion Show 2012

SO I got invited to be a part of the Fashion show in Fayetteville on March 8th!!! I am friends with this gal down there called Mayapple Salon and Boutique. Melissa Arens is so fabulous and so accommodating, fashionable and is full of natural beauty inside and out!! If it wasnt for how comfortable she made me feel and how much she actually made me feel wanted, I dont know that I could have done the show without it. The show was a bigger deal than I had anticipated at first and I lost sleep and pounds over it..mainly because I was hoping the styling of my vintage collection would be up to par. I thought it went well with the turbans and tie cuffs I made;) I am currently selling the tie cuffs and soon the turbans in Melissa's shop!
So what I got from it was awesome acquaintances, visually learning what I could have done different, crazy butterflies and most important...getting to be a part of this hectic and immensely creative fashion world for that one day. And before I forget, ladies! I wanted to give a special THANKS to all my pretty pretty models: Hannah, Alex, Mary, Shauna and Sarah! You guys killed it!
Awesome show, awesome company. Thanks to all the people involved.
Oh and guess who didnt bring her memory cards with her to the fashion show?! Its ME Its ME. So hopefully I will get some photos soon and show you some behind the scenes and runway shots. I took some with my phone but just not the same, but still glad I had something(sigh).
*These photos are from yesterday my sister and I rode to a wedding together up in St. Joseph MO and I had her snap these of me with my St Patrick's Day eyes and amazing Miista platforms and my Grandma's long lemon blazer mom brought up from the basement. I kinda forgot to pack for the wedding...but turned out that cream and yellow were the brides colors.
Anyway thought it was fun to wear my Grandma Hazels jacket and bring spring, lace, and killer platforms together. I almost wore huge flowers in my hair but well, didn't.
Vintage bangles from an antique store in Joplin MO
Jacket: my Grandmothers
Baby Doll dress: Target
Shoes: Miista Andee Platforms
Vintage Leather clutch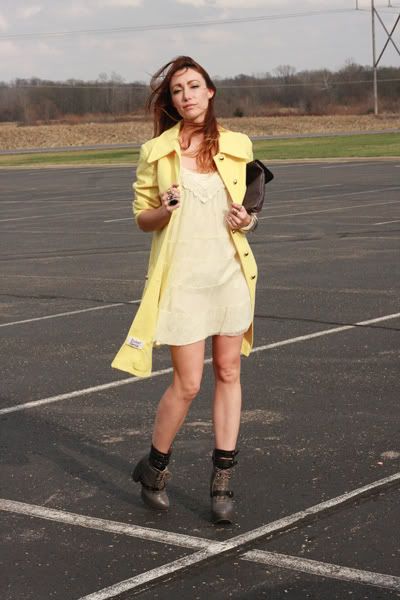 It was kind of ridiculously windy, I couldnt stop laughing, plus I always feel silly doing this.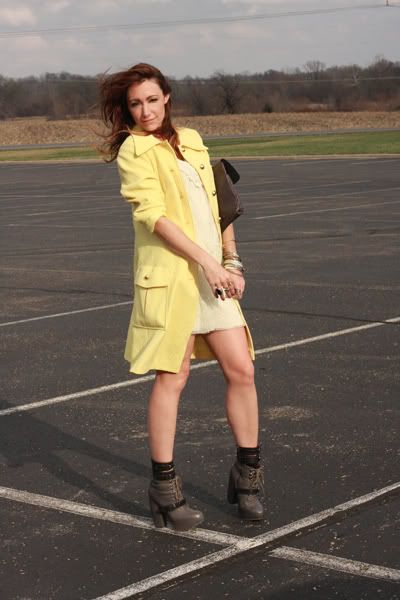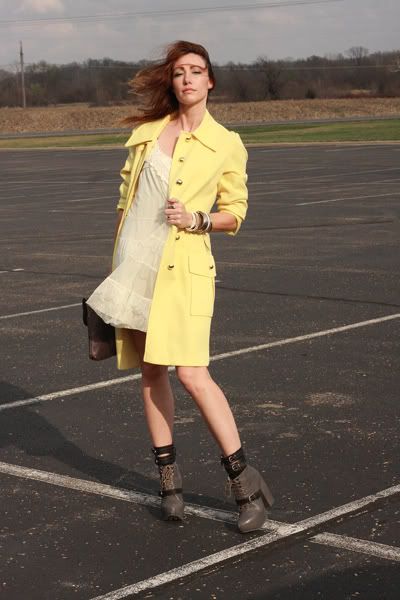 My sister, Lesa;)wweeee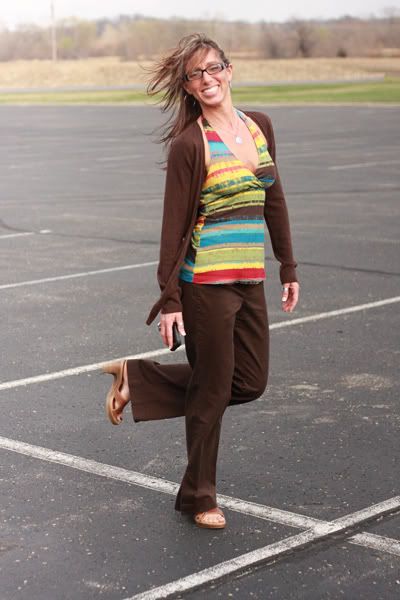 And then thought I would edit some..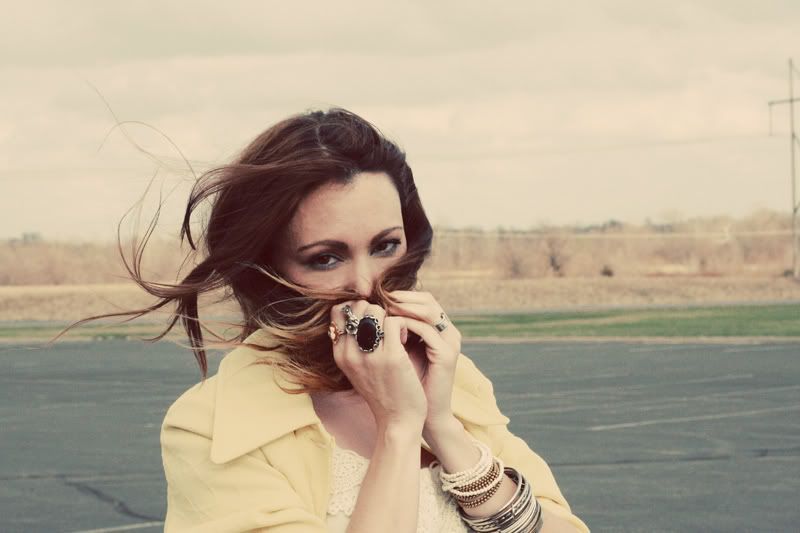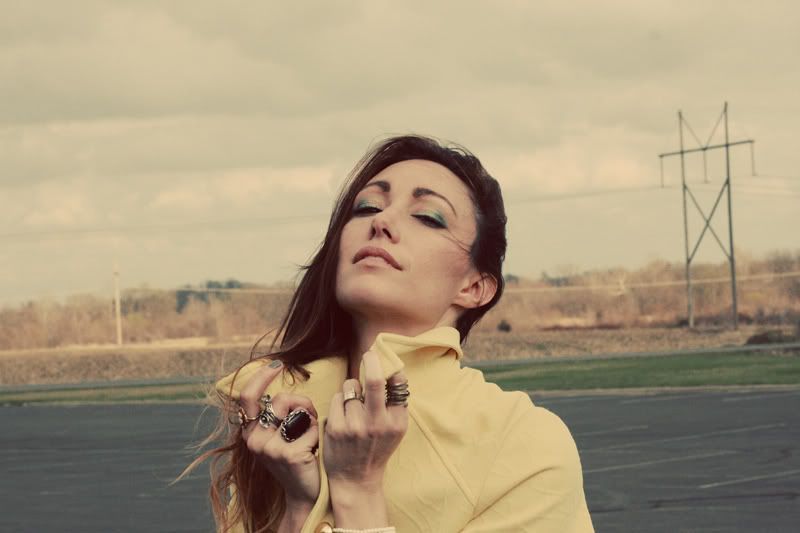 Ok ya'll have a good week!
B