This has been too long in between posts..what is the deal. Im getting too comfortable with not being on the internet. Is that a bad thing? I havent been feeling up to par the last two days as well. This outfit was from a wk and a half ago..;) My sister in law Bess gifted me this two piece lovelyness on Christmas, and I thought it was high time to break it out. I was wearing tights and my combat boots(which are now in some wasteland somewhere, they busted a zipper)and some urban outfitters ruffle cream colored socks. Hope everyone has a good wkend.
BA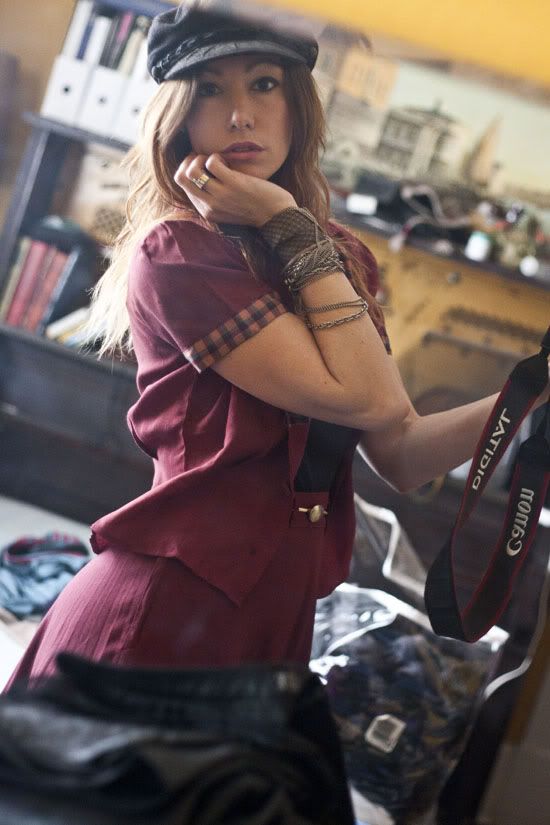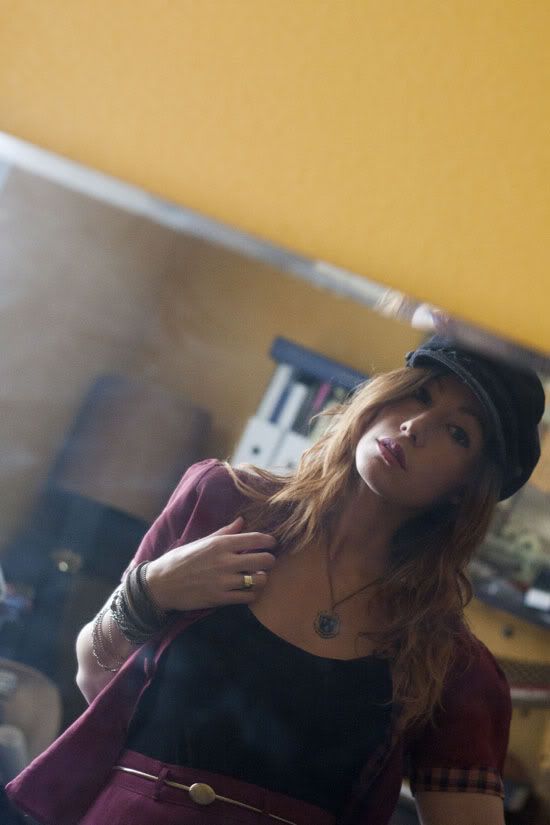 kind of a weird face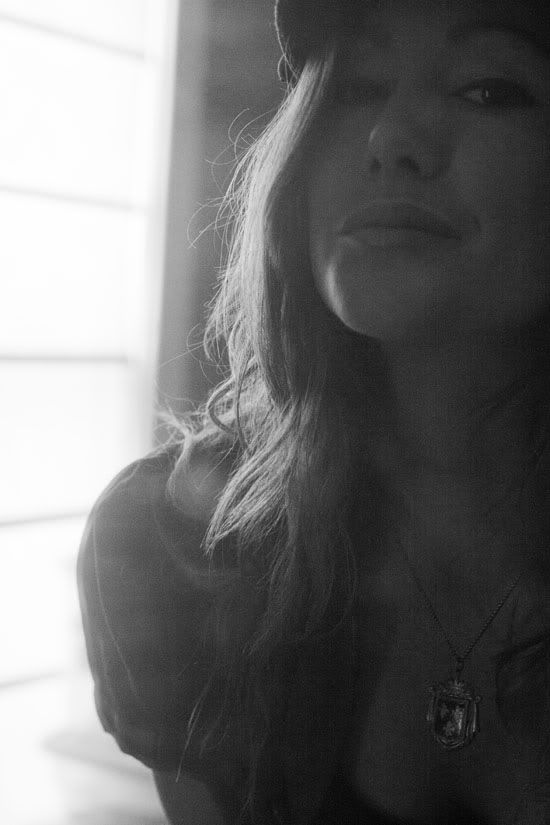 I still dont know if I can get over how weird or awkward it is that I post this crap;)ha
Vintage two piece skirt and top..gifted.
Vintage tie cuff...I made.
Hat..thrifted $4
Chain necklace worn as bracelet...thrifted $3
Bed Head lipstick..gifted
Elastic belt..yard sale..$.50
Necklace...thrifted $1