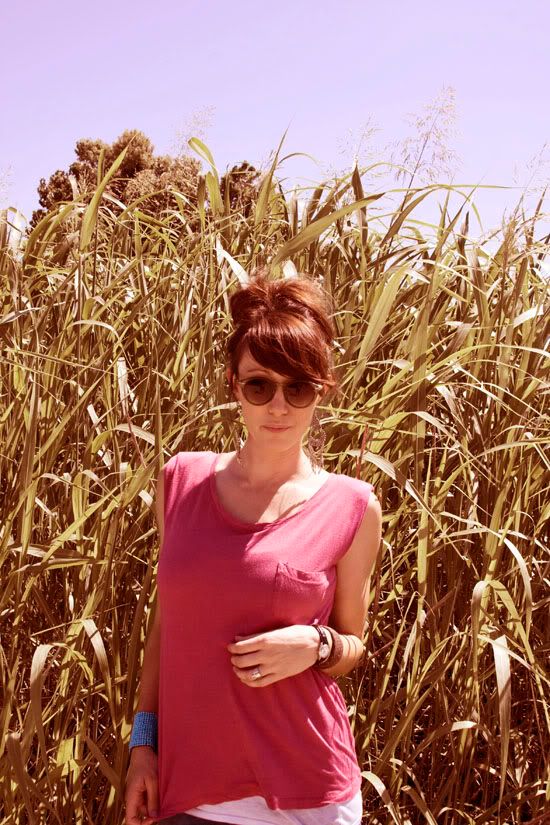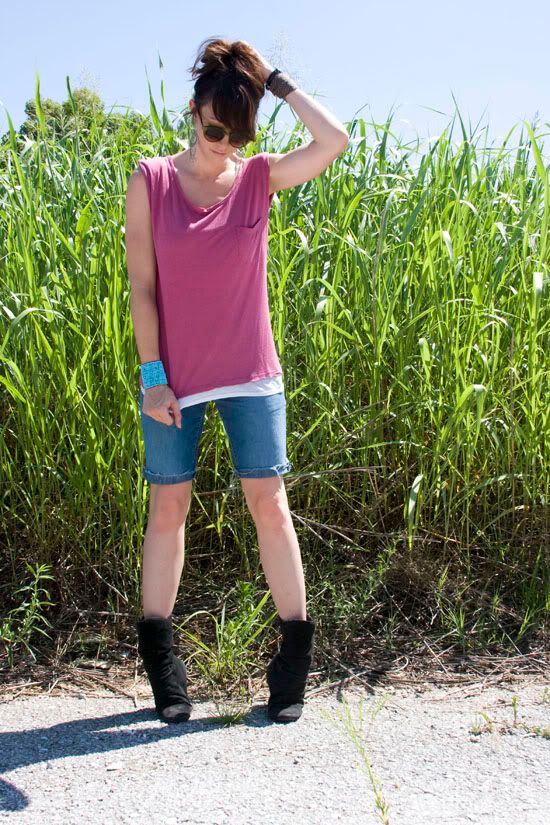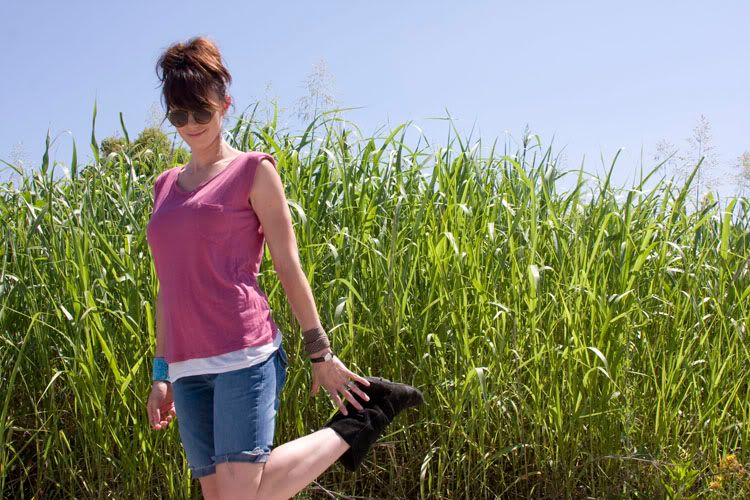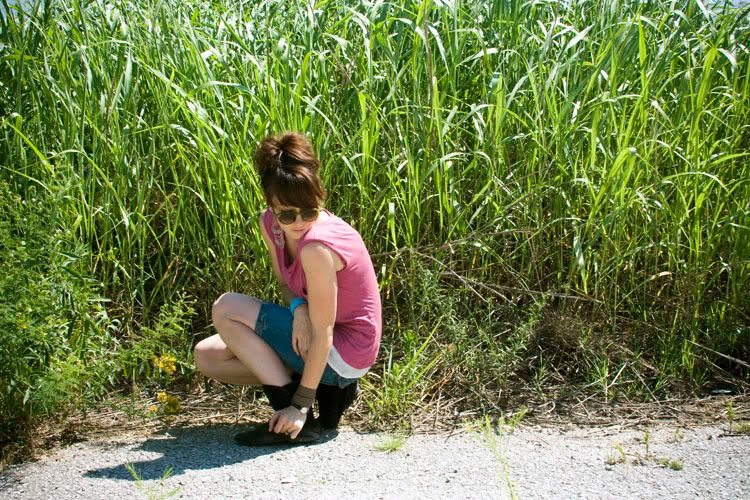 I told someone I looked like Bam Bam and they said Beth, Bam Bam is a boy, you mean Pebbles. haha
So Yeah I rarely wear my hair up exposing my ears cause I think I have a shrunken head anyway but mainly the smallest ears ever, for some reason this day I did.
Anyway, kind of a lazy day but non the less I want to try and do this so, I guess even the boring ones must come into play too.
I really like this shirt and I bought it for 1.99 and it has shoulder PADS!! AND my husband thinks my chest looks good in it so:)
Also Im sorry for the blinding pair of legs you ever saw...I havent been out in the sun lately, but my arms are receiving the sun rays just fine...so Im two-toned..LOVELY.
Boots vintage $1
Shorts handmedowns
Shirt $1.99
Glasses U.O. $2.98
Earrings gifted husband bought them for me.
Taupe Cuff vintage tie I made
Turq Cuff gift