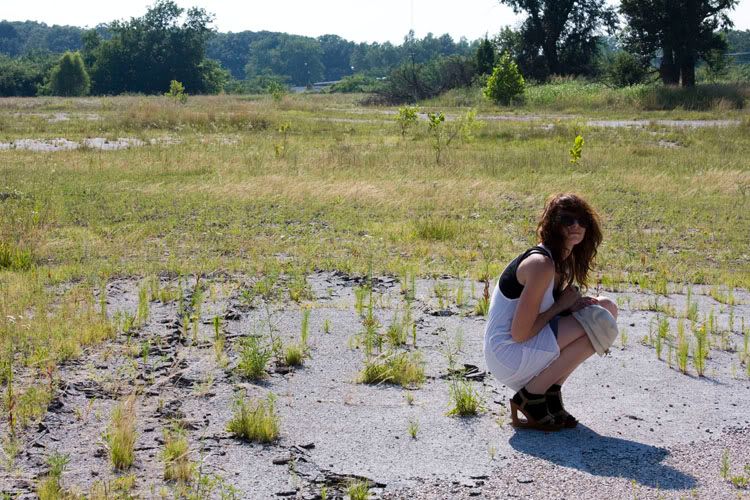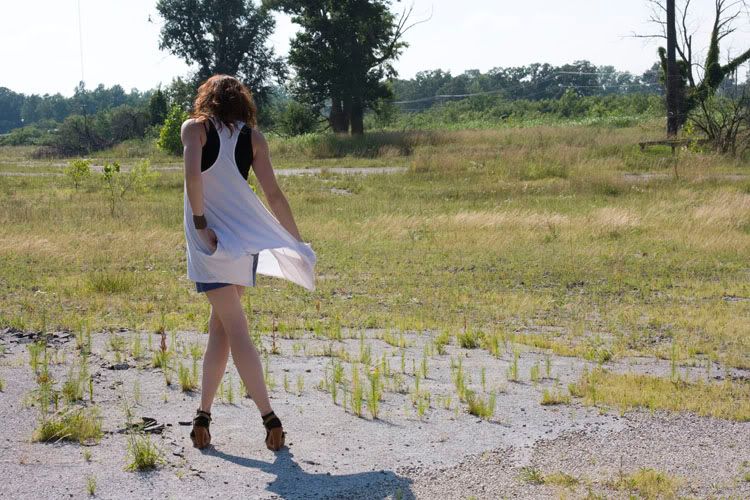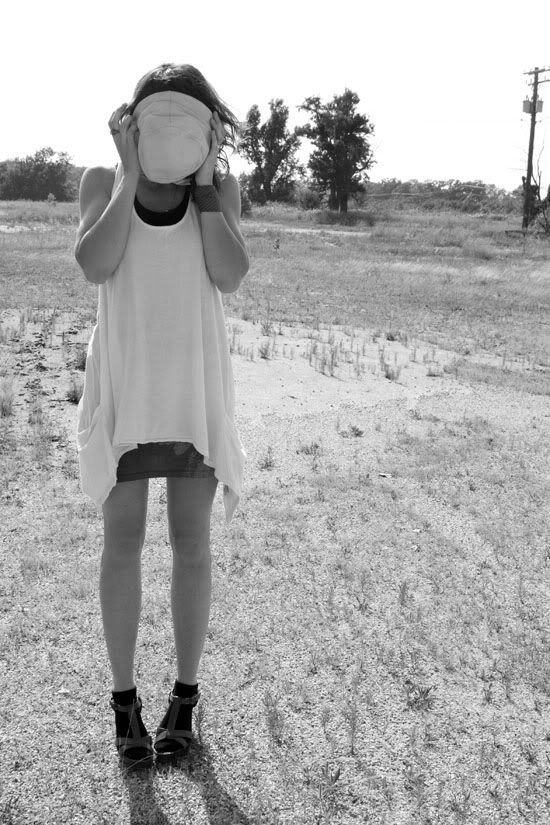 ph.by Adrienne Courtney
SO hey this is what has been going on, a whole lot of fashion blog stalking. I just cant help it, and I want to do it too, but every time I post something, I literally feel like someone in the deep end who cant swim. This is me after work most of these.. And at my work I am so graciously allowed to wear mostly whatever I want. With the exception of anything with holes in it, which is most of my jeans I feel like...no fraying and no sweatpants...is mainly what I cant wear. And right now I am really into wearing my dad's old jean shorts with his initials which sequentially use to me my initials:) I have to wear them but Im almost half temped to put them away for fear Im going to rip it a last one..they are so thin. But alas I cant wear them to work so I will have to remember to take a picture of them next time I wear them.
This outfit Im wearing I feel like it was cuter in my head, I dont know. I really liked the socks with my pea green t-straps.
And also the little mini underneath is a tshirt I cut the top off of cause I didnt like it anymore as a tshirt.
black tank ..gifted (american apparel from a chicago hair show)
off white tank U.O. on sale for $3
up-scaled mini
U.O. sunglasses also $3
shoes from Target $7
Socks from Target $5
Hat vintage
Vintage tie cuff made by me:)
Gold heart necklace gifted