Hi ya folks.
Ok so this was last Friday when it was cold not today when it was 65.
But yeah Im just now getting around to posting it.
I love this coat someone I know continues to give me trash bags full of vintage stuff, most of which I dont keep but recycle it back into the system. But somethings are def worth rummaging through a trash bag for. Like this awesome camel color coat with real fur on the lapel. Uh score! Anywho..I have my skinnies and tank with blue hoodie and these amazing emerald green suede shoes I found at Salvation Army a whiles back;)I love em and have found them on other etsy sites too. But Im keepin mine baby.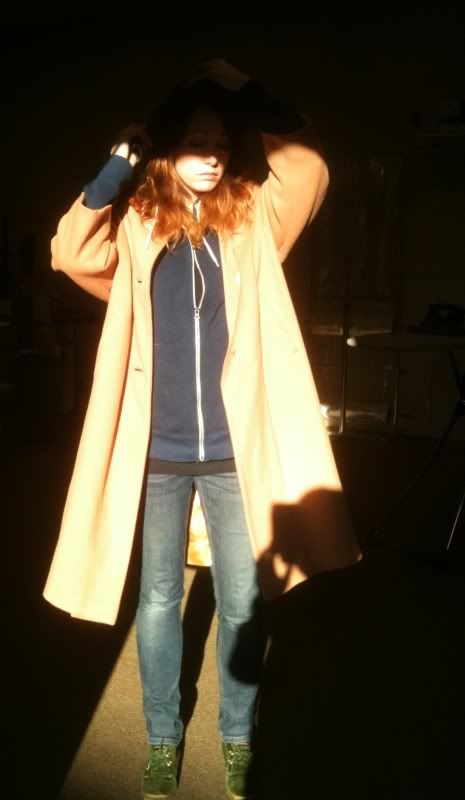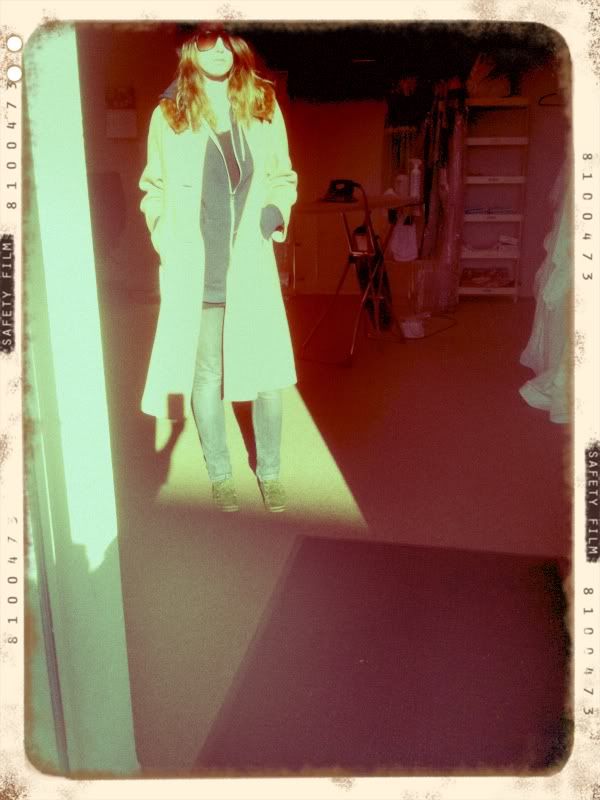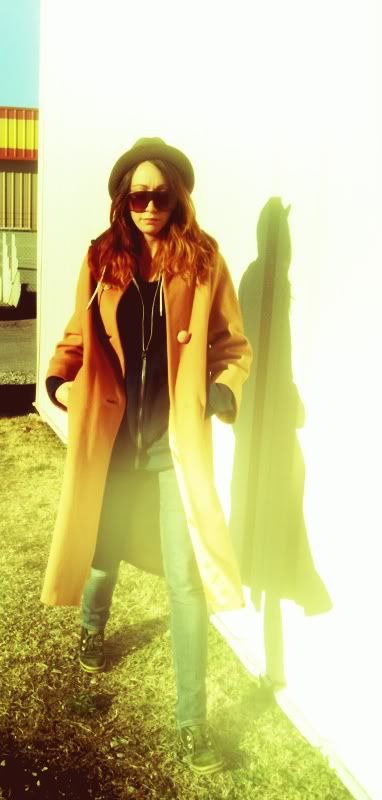 Jeans: Levi's
Coat: vintage given
Shoes: thrifted
Hat: husbands
Hoodie:husbands(target)
Sunglasses:thrifted
Thanks guys
xoxo